click profile for more information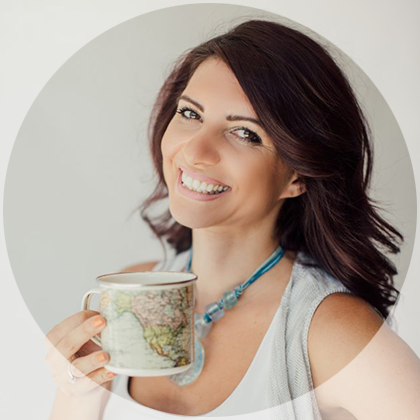 Lavinia Dupu
Head of Operations/Co-Owner
Being a translator gave me real insight regarding the entire translation process, practicing teaching trained my eye to pick up on details and working for different translation companies (with different rules and regulations) helped me shape my own way and organize/train myself in this industry. I love my job. I know it can be very stressful at times, many tight deadlines, unexpected situations where you need to improvise, etc. And regardless of what goes wrong during the production stage, you need to make sure the client is happy. But I would not trade it for any other job in the world. It`s all worth it when at the end of the day the client really appreciates your efforts and they thank you, even though they probably don't know all the obstacles you had to overcome in order to successfully complete their projects. They trust you, so you cannot let them down! And this is how you succeed: you don't need to find excuses for what went wrong, you need to ALWAYS find a solution to make it work…and find it fast!

I have a Bachelor`s degree in Foreign Languages, Literatures, and Linguistics received in Timisoara, Romania. I wanted to further my knowledge regarding multiculturalism and in 2008 I received my Master`s degree in European Studies in Cantabria, Spain. When living in Romania, I used to be a certified translator and interpreter for English <> Romanian <> Spanish language combinations, working for different bank institutes and courts. I was also a Spanish and English teacher, helping both children and grown-ups deepen their knowledge for foreign languages. I have over 15 years of experience in the language industry and I worked for both small and large translation companies, being involved and implementing new strategies in all aspects of this business.

AWJ Responsibilities: Head of Operations – overseeing HR, Production, Sales, Accounting and Marketing Departments, planning, directing, and managing the performance of all internal operations.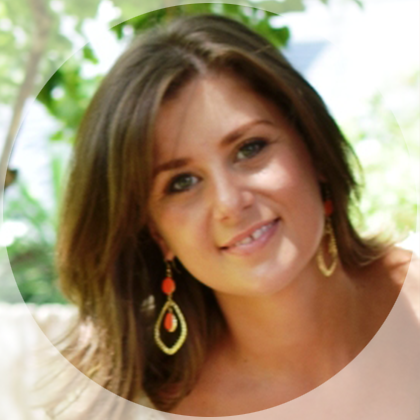 Virginia Potcoava
Head of Production/Co-owner
I was born in Brasov, Romania (Transylvania) that had a strong influence of Germans and Hungarians. I attended an all-German school while in Romania. Eastern Europe being very culturally diverse had an impact on my career choice. I moved to Houston, Texas while in 6th grade. Moving to the U.S. was a big culture shock for me, but I adapted and have succeeded in progressing and becoming successful. I believe a big part of that was due to having experienced two completely different parts of the world. I am happy that I have had the opportunity to be exposed to so many cultures and it gave me a real understanding of how the translation business thrives.

I am a 2001 graduate of University of North Texas where I earned a BBA in Marketing with a minor in German. I also had the opportunity to study and work in Austria, which opened my eyes to other cultures and expanded my education to more worldly views. In a way my career path is fitting with my being involved with "melting pot" cultures , my life experiences and extensive travels around the world. Translation is a kind of activity which inevitably involves at least two languages and two cultural traditions and with my life experience, I am very good at helping bridge those gaps.

With over 10 years of experience in Marketing, I believe that success requires more than just the promoting and selling of something, it takes the understanding and knowledge of your client to determine the best translation solution. Translation services largely depends on acute knowledge of the cultural differences you are working with. The solutions I provide are always determined by my interactions with the customer, the understanding of their marketing/advertising strategies and the message they are trying to convey. I am always searching for those new challenging opportunities to use my knowledge and experience to help my customer in the best possible way.

AWJ  Responsibilities:  Head of Production – I  am  responsible  for  Marketing,  Business  Development  and Production.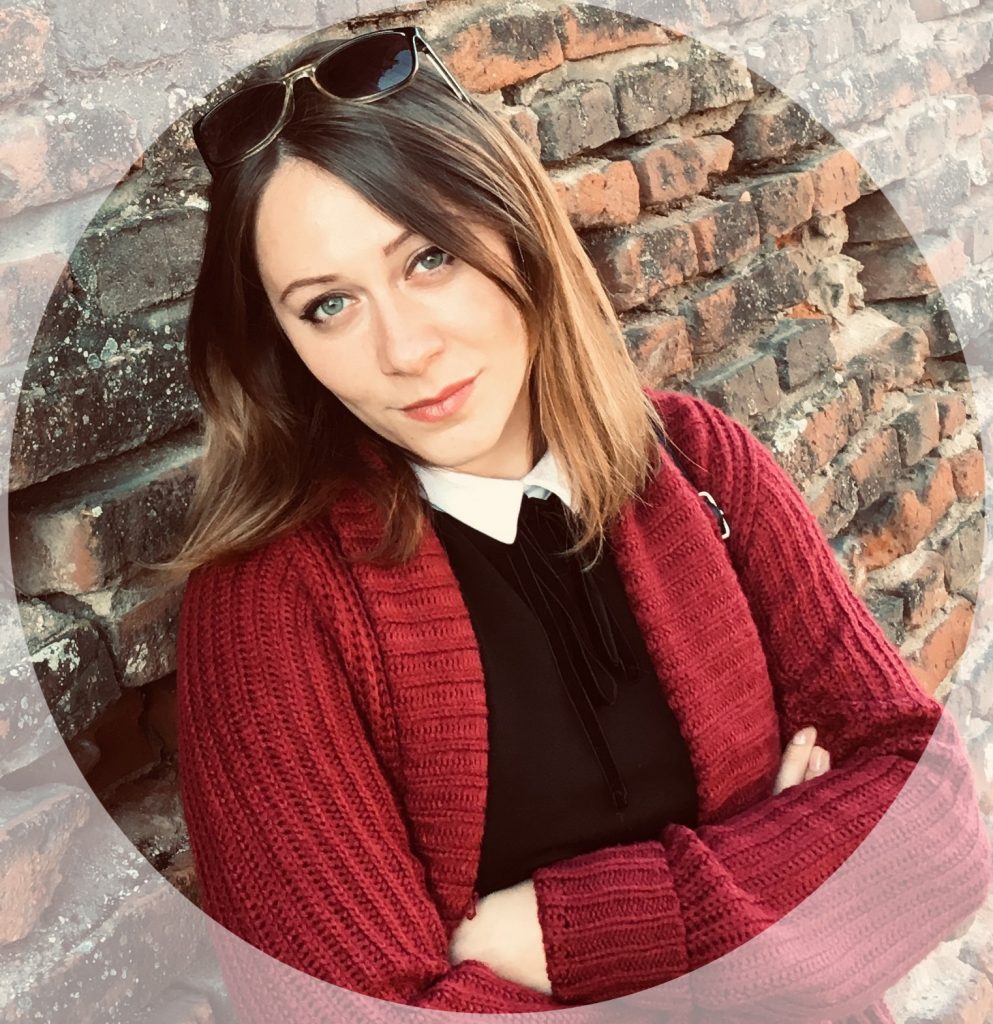 Alexandra Baldovin
Project Manager
One of my most precious memories dates back to the late 90's when I first had contact with professional racing. As a pilot. In post-communist Romania where society was just slowly beginning to develop and most girls would play with Barbie dolls and listen to boy bands, I was drawn to the other extreme – fast karts, the whole racing vibe and, at the same time, thanks to my grandfather's library, I discovered how amazing reading can be. Almost 20 years later, I find myself doing something I enjoy immensely – being a Project Manager at AWJ is like a throwback to my early reading days, at a pace that can be akin to changing gears when driving at 160 miles/hour. Needless to say I love this.  
Up to this point I managed to gain knowledge and experience in fields ranging from tourism to journalism. After studying Geography for a few years I got drawn to the humongous field which is Translation. I was always intrigued and fascinated about how easily a phrase can change its meaning due to a missing comma, a typo or a wrong translation. Equally, I always loved to proofread, to analyze, to organize and to basically communicate efficiently. I think these things go hand in hand. Since I can speak English, French and some Spanish as well I can say I have a bit of an advantage when dealing with translations that have that language pairing, but I am well aware that you can always improve.
This is something I have been doing ever since I started to work. Life is ultimately about trying to be better and gaining knowledge to put to use. I always try to learn as much as possible and the fact that throughout the past years I gained experience in diverse fields such as copyrighting, research, customer service or journalism has served as extremely valuable life lessons. Each job taught me something different and I am happy I can put this knowledge to use alongside my awesome team-mates.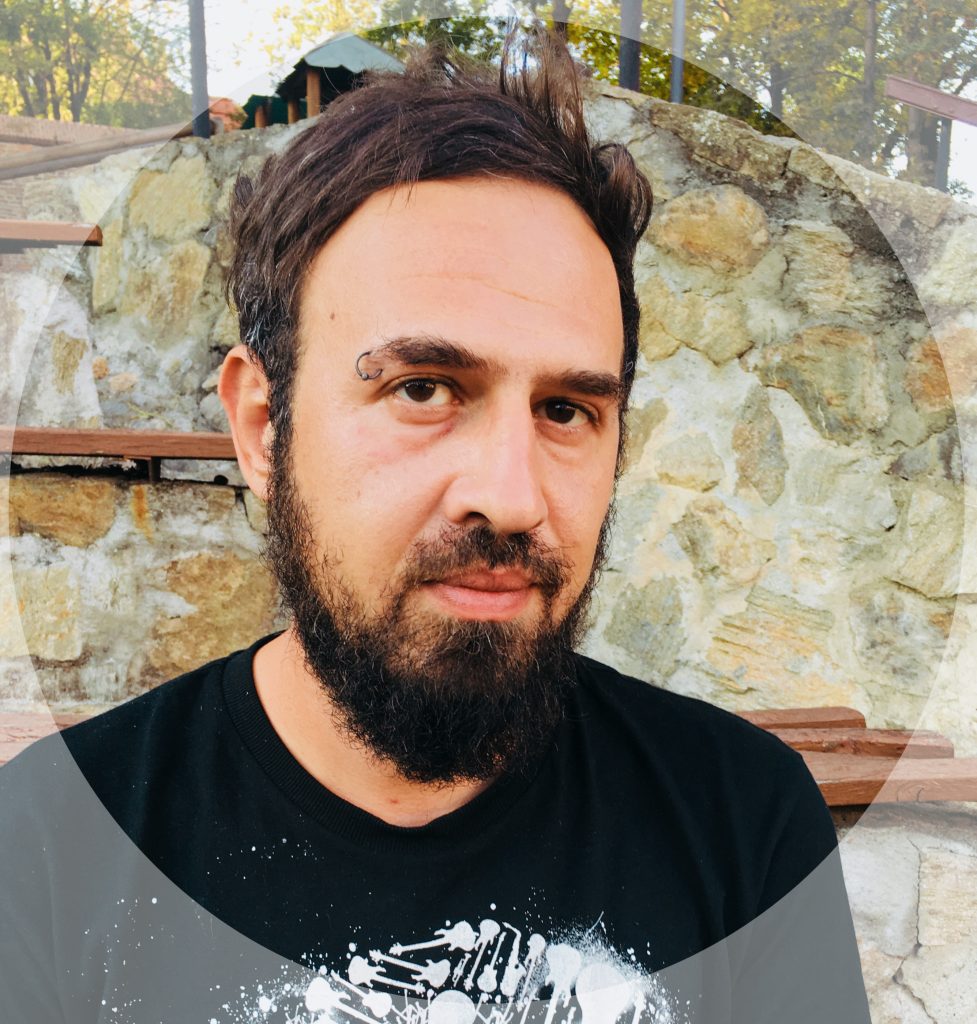 Raul Cojocaru
Project Manager
As a kid born in the mid 80's, in Communist Romania, I was too young to understand what was happening out there but I was at the right age when things started to change for the better. As our country began to develop I suddenly had access to things that would have been unheard of had we still been living in a communist dystopia. What I'm really trying to say is that I am thankful for this chane as it allowed me to grow up while enjoying (in no particular order) Jules Verne, Cartoon Network, playing football outside, discovering science-fiction, Norman Spinrad, Tool, Deftones, Philip K. Dick, X-Men, etc.
Yes, indeed, the list can go on for as long as I can remember but the main idea is that those listed above (and so much more) marked me throughout my growing years. After discovering how amazing writing can be and how intriguing a translation can be, I decided I want to keep on working in this particular field. And, again, I consider myself extremely lucky that I am still doing this and have been for many years now. My experience as a translator, comes from working at Romanian publishing houses such as RAO, Curtea Veche, I collaborated as a freelance translator with Reader's Digest for about 5 years and, since 2006, I have been writing articles, music and literary reviews, plus the occasional documentary for Sunete, Romania's only musical magazine.
And, a few years ago, I also gained experience working as a Project Manager for Lingo24, a well-known and respected translation company. Looking back now, it seems that most of my young adult life has been intertwined with letters, languages, translations, CAT tools, words, and again, I could go on for ages. Bottom line – I love my job and I try to learn something new and useful every day. AWJ is by far the best work-place I have ever been affiliated. I will do my best to let everyone know how awesome it is to be working with us.
I am Juan and I am from Buenos Aires, Argentina and have the pleasure of working with AWJ. I handle  all the technical issues and DTP work. I am also a translator, which is beneficial when recreating a document, as I know what is needed from a translator, editor and most important, the client.
I have been around computers my whole life. I can still remember my first one. Technology is my passion and I have studied it inside and out. I've studied at the University of Buenos Aires (UBA) and have taken thousands of courses.
I just simply love computers. I love challenging software and am always willing to take the extra step needed. Nowadays, with the current technology that is available, there are no boundaries to conversion. Anything and everything can be done, providing us with an editable file, ready to be translated, converted and sent to the client.
As a DTP guy, I am constantly asked the same question … "Can you do it?" And I always smile … Why? Because it can always be done!
 With our strong and dedicated team, we always deliver what our clients ask for and go above and beyond their expectations. AWJ has state-of-the-art technology, always taking courses to be up-to-date in the developing tech world, our computers are fast and ready to work for you.
Every document that comes in becomes part of our family and we take care of it as such. Files are not just things, they are a world of their own!
So, challenge us and send us any format in any language. All you have to do after that is sit back and relax. The file will come to you with all the professionalism, experience and love that AWJ has to offer.
Remember: at AWJ, it can always be done!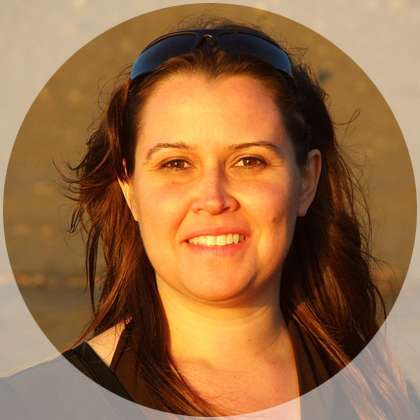 Elisa Fedeczko
Quality Assurance Manager
Hi there! I'm Elisa from Los Angeles, California. I've always liked languages. I think it's fascinating being able to communicate with people from all walks of life. Also, I love grammar. Word formation is one of my favorite things; how one word can turn into so many, just amazing.
Having a Russian father and an Argentinian mother, languages have always been an important part of my life.
When it comes to work, I am very responsible and detail-oriented. Translations have to be perfect and taking the time to do them correctly is essential. There's no such thing as "it can't be done". There's always "a way to do it and do it right".
I like new challenges and work very well under pressure.
I have a BS in Business Administration, and AA in Liberal Arts, studied nursing and finished three years of Medical School.
AWJ is a company that thrives for perfection. Nothing is too small or too big, it just is.
As part of the team, I am in charge of Quality Assurance. We, here at AWJ, want to make sure the client receives top notch material where not only the material is translated from A to B, but the cultures involved come with it, delivering more than just a file, but a piece of art.