Houston translation services
Welcome to A WordJourney Translation, a women-owned business in a world of linguists where the quality of work is of utmost importance. Even though the competition is fireless in this industry, we stay at the top, due to the quality that we provide. We deliver certified translation services to our clients from different locations, 24 hours a day, across the world, in over 100 language combinations spoken globally.
We have a team of certified translators who have a love for languages. Our distinguished and diverse team is committed to providing the best professional translation services in the industry. We are based out of Houston, Texas, and have a subsidiary in Romania. Being part of the Houston translation service industry for more than 15 years, we can help you cross all language barriers. Our different locations allow us to cover 24 hours a day, working in different time zones providing services around the world.
There are no projects too small or too big to handle. We have worked on all kinds of demanding and challenging projects and they have all been completed on time and successfully. Our translators take into account our client's requests and as every project is different, we personalize the work, depending on the client's requirements. Just inform us of your translation needs and we will assign the best-qualified translator for each project based on target and industry. You can rest assured that we will meet and exceed your expectations.
We can also certify the documents we translate. These certifications are proof that the document was translated by a professional/certified translator. Our certified translations are the most accurate and precise, as confirmed by our clients. You have come to the right place if you are looking for certified translation services in Houston, Texas.
Why 'A WordJourney Translation'?
Call Today to Speak to our Translation Team
Industries We Translate For

Technical Document Translations
Technical Marketing Material, Engineering, Scientific or Industrial Material, Instructional/Training Material, Manuals, User Guides, Patents, Manufacturing, Navigation Translation Services.

Marketing Translation Services
Social Media, posts, Ads, Facebook Ads, Twitter Ads, Google Ads, Youtube Videos, Websites content, Blog posts, Instagram Ads.

Human Resources Professional Translation
HR Policies, Employment Applications, Manuals & Handbooks, Employee Training material, Employee Forms, Newsletters, Memos, Safety Documents, All HR Forms.

Compliance Translation
Guidelines, Manuals, Internal Audits, Revisions, Corporate Regulations, Corporate and Regulatory Directives, Code of Conducts, Anti-Trust, Bribery, Health & Safety, Hazardous Material Regulations.

Energy, Oil & Gas Certified Translations
All documents relating to Software, Construction, Shipping, Safety, Immigration & Visa, Legal Contracts, Security, Logistics, Discovery, Letters & Correspondence, Interpreting, Heavy Equipments, Fracking & Liability. Business & Economy Finance
Quarterly, Semi, and Annual Reports, Fact Sheets, Business Communication, Financial Statements, Advertising translations, etc.

Legal Translation Services
Litigations, Patents, Copyrights, Evidentiary tapes, Labor & Employment, Immigration, Contracts, Complaints, Witness Statements, Bylaws, Petitions, Depositions, Interrogations, Marriage Licenses, Marriage Certificate Translation, Divorce Decrees, Government Agencies Documents, Law Firms Documents, Birth Certificate, and all other legal translation.

Healthcare Translation Services
General Medical Information, History Records, Discharge Summaries, Prescriptions, Insurance Claims, Medical Charts and Medical Reports, Scientific Publications, Pharmaceuticals/Clinical Trials/Medical Devices, Pharmaceutical documents.
 We'll spread the word for you in more than 100 languages!
  The translation world moves fast and in order to be successful, you need to be the best at what you do.

Our mission as a translation company is to deliver excellence. We will spread the word for you and ease the communication between you and your foreign customer.
We are the go-to Houston Translation Service. Many translation projects can be stressful, time-consuming, and demanding. We make it fun, easy, and cost effective. We operate in more than one hundred languages and we are available 24/7 for all your translation needs. Our main hub is located in Houston, Texas and we also have an office in Madrid, Spain.
Our team is composed of highly qualified native speaking translators, editors, skillful project managers, formatters and others. All here to ensure that your translations needs are fulfilled.
Our internal rules for the Quality Assurance Process enable us to deliver precise translations. The translator will partner with reviewers, formatters and Project Managers on every project to work through this process for the client who receives the final product in the format it was received.
We offer a variety of language solutions for individual and corporate needs around the globe, facilitating the communication between you and your customer. This includes localization, professional and certified translations, desktop publishing, e-learning and much more.
We have a policy that follows a 3-step quality assurance process. After finalization of the translation document, we send it to a separate translator to review meticulously and compare the document against the source file.
After being edited, it will pass through a final revision before you receive it, to make sure everything in the document is consistent and accurate.
Why do you need Certified Translation Services?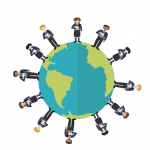 English might be the most commonly spoken language around the world. Still, not everyone you meet while traveling or doing business overseas may speak the same language as you. This is the reason why translation services are critical for companies and organizations. Document translation helps you cross the language barriers and facilitates effective communication between you and your customer.
Effective communication of Message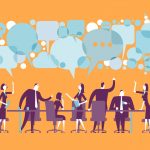 As an NGO/NPO, you need to be very clear about getting your message across for individuals around the globe, ensuring your audience understands the idea you are trying to convey. These organizations depend upon funds from individuals across the world, but before funding, they need to understand the goals of your organization clearly.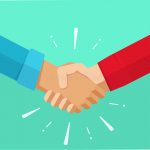 Prime Minister's and President's speech translation is of utmost importance during International Summits and Conferences. The work of translation agency is to deliver the best on the spot translation of these speeches.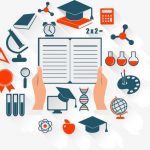 Students studying at a foreign university need their lectures and notes translated in their native language. When it comes to education, language should not be a barrier. Language translation service providers help universities translate lectures and notes for these students ensuring all students receive equal cross-cultural education.
Many companies offer services around the world, but not all companies adapt to different linguistic and cultural contexts. If you want to effectively communicate the message on your website to the global audience, you need to have your website translated to reflect the specific language they speak and cultural preferences to better business prospects and target the new audience. According to data, a multi-lingual website performs better on adaptations and website traffic can increase significantly when websites are translated into multiple languages.
Need an estimate for your next project?
Artificial intelligence is getting better day by day, yet, while the technology is improving drastically, it is still not good enough to take over human translations, and it will never be. Documents hold critical information and relying entirely on software programs and tools for translation can prove to be detrimental. A text translated using a machine translation software cannot be complete without the human touch; it can never match human intelligence. Machines cannot understand the culture, recognize slang, or replicate style and tone. Although machine translations have come a long way, they will never be good enough to beat human translations. Machine translation can only translate word for word. It lacks self-awareness; therefore, the translations will never be as accurate as those done by human translators.
Why should you prefer Human Translations over Machine Translations?
Artificial intelligence can help with speed, that is true. But even if you run a text in a machine translation software, you will always need a professional translator to post edit it (MTPE) and adjust the text to make it sound human and make sure the translated text is 100% accurate. And even so, this cannot be done in all languages and all subject matters. A human translator will always be the right choice, regardless of the text and audience, even if a machine translation is used, the final text still needs to be revised carefully.
As we realize that we are heading more in the MT direction, we do offer this service to those clients who need it, especially for their large projects. MT followed by human translator (MTPE) are done in-house and overseen by our MTPE Quality Assurance Team, who have in-depth knowledge of the whole process. Our team has extensive experience and is well trained in this aspect. Our process allows us to guarantee quality, accuracy, terminology, and style.
Our skilled team of linguists have been picked very cautiously. We have selected professionals from different industries, who are also multi-lingual. We only work with professional translators who have a degree in the subject matter they translate, at least 10 years of experience, well trained in CAT tools, and most of them are ATA and ProZ certified. They are tested and validated before adding them to our database, and we continuously perform QA for all languages, using different personalized software, plus we have Quality Assurance Managers in-house. We take pride in our linguists and their work as they help us establish great relationships with our clients. They are all part of the AWJ family and we are delighted to have them in our team.
"Over the past few years WordJourney has provided me with quality work for every single translation.  They are accurate, affordable, dependable and very timely. I would not hesitate to say that Word Journey is the best in their field.  It is always a pleasure doing business with them."
~ K.M. (Patents)
"They have always provided superb service and have delivered quality results for me even while facing significant budget and timeline constraints. They have also been instrumental in resolving numerous technical issues related to our Trade Compliance Procedures Course."
~L.L. (Compliance)
"WordJourney provides a quality service in a professional manner.  There are other translation services in the market but the level of service is simply not the same.  When extraordinary circumstances that require a rush job arise these folks are sensitive to the timing requirements and accommodate each time this may be the case.  It is difficult to get this type of service without some outrageous cost associated with the service.  WordJourney is an excellent service provider with reasonable rates."
~ D.C. (Contracts)
"I would recommend their services to all companies in need of translations. The quality of work is excellent and the projects are completed within the agreed timeline. Additionally, the level of customer service received is top notch"

 ~D.S. (Medical)